Open House - Sept 12 - Noon to 3pm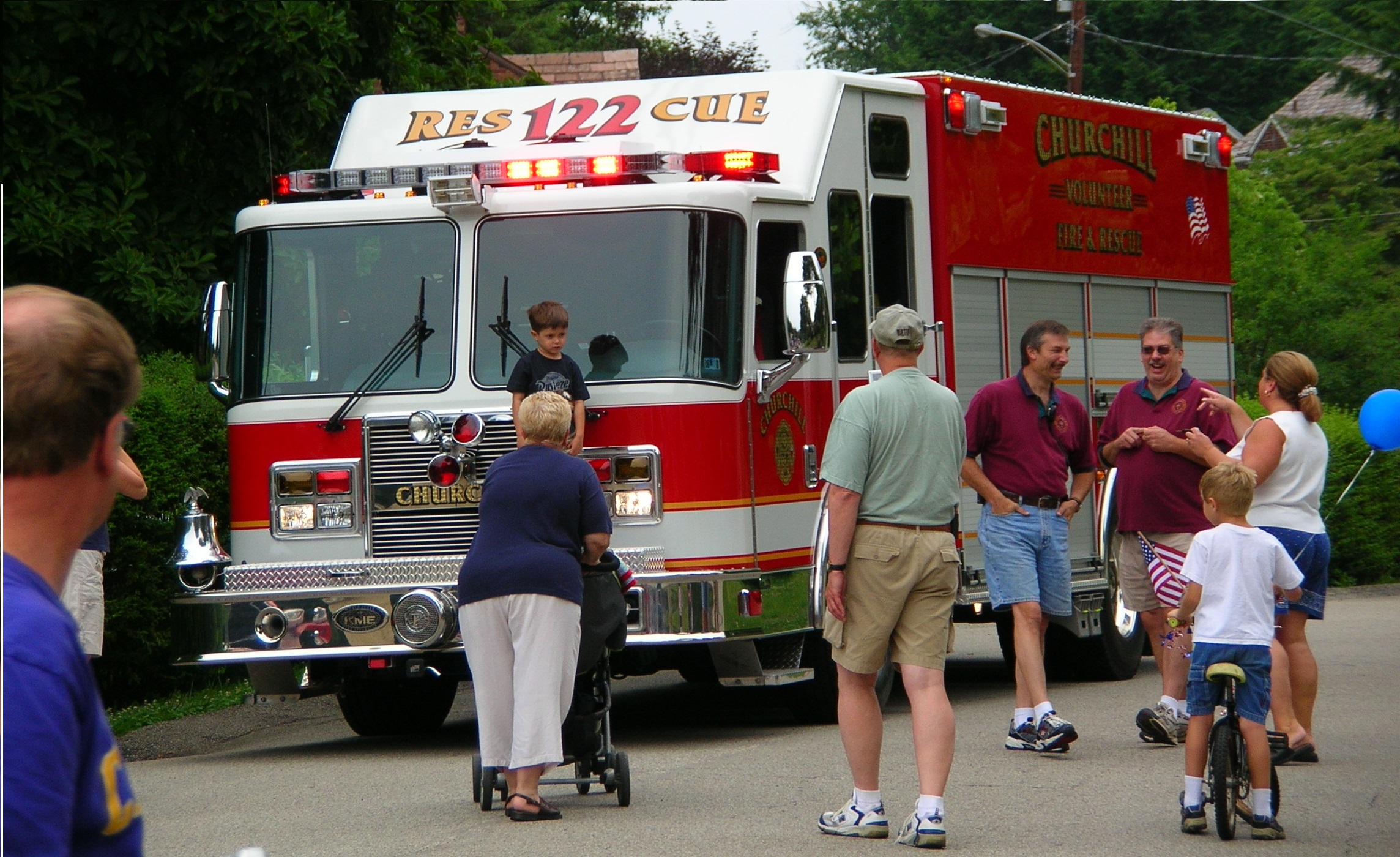 Fire and Vehicle Rescue Demonstrations

Arson/Bomb Detection Dog Visit

Fire Safety House

Fire Station / Truck tours

Meet your local fire fighters


Our Company

The Churchill Volunteer Fire Company (CVFC) was founded in 1940 to fight fires in the Borough of Churchill.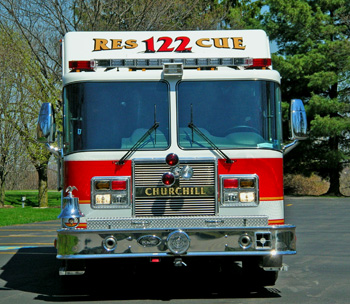 The CVFC is an all-volunteer organization comprised currently of approximately 25 residents of Churchill and the nearby communities (Penn Hills, Wilkinsburg, Wilkins and Forest Hills).
Today, the fire company continues to protect the Borough of Churchill. We also respond on mutual aid calls to Forest Hills, Wilkins Township, Chalfant, and Braddock Hills, and receive assistance from those companies regularly.
On average the CVFC responds to over 180 alarms a year, ranging from car accidents to major structure fires. On structure fire alarms and on commercial buildings and schools, the company is also assisted by Forest Hills VFD, and Wilkins #1, Wilkins #3, and Wilkins #4 VFDs.
Emergency Medical Services for Churchill are provided by Woodland Hills EMS, which is headquartered in Forest Hills.
Our Community
The Borough of Churchill was founded in 1934, and currently has a population of about 3400. The borough is primarily residential, but also contains several schools and the Siemens Westinghouse Energy Research Center.
You can find more information about Churchill on the Churchill Borough website.